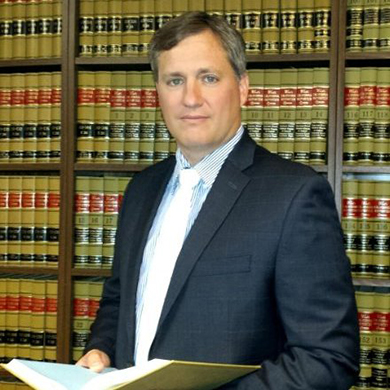 Effective DUI Defense – Ventura County
I secured the dismissal of another Driving Under the Influence (DUI) case in the Ventura County Superior Court today. My client was accused of driving under the influence of alcohol and drugs. He was understandably overjoyed by the outcome.
I have developed an effective and aggressive system for handling DUI cases. As your attorney, I will put my skill and experience to work for you.
Effective Strategy for Defending DUI Clients:
Initial Meeting with DUI Client:

I take a detailed personal, criminal and medical history from all clients.  Clients receive a thorough explanation of the criminal justice system and how law enforcement agencies approach cases.  I educate the client about DUI law and explain possible defenses.   Finally, I ask clients to provide me a detailed account of where they were drinking, what they ate on the date of their arrest, and all of the circumstances relating to their detention and arrest.  My clients appreciate the fact that I involve them in their own defense.  I make sure that clients personally review all reports and evidence.

Contact the DMV

My office will contact the Department of Motor Vehicles to schedule an administrative hearing.  You must contact the Department within 10 days of your arrest.  (If your case does not involve alcohol, the DMV will typically take no action against your license.  The DMV will defer to the court system and only impose a license suspension if you are convicted in a criminal case.)

Obtain DMV Discovery

In most cases, your arraignment in the criminal case will occur after the DMV hearing.  The DMV hearing presents a tremendous opportunity for the DUI defense lawyer.  An effective attorney will use DMV subpoenaes to obtain critical evidence.   Important evidence may include calibration logs for breath testing devices, mobile dashcam video from police cars, police officer body camera footage, surveillance video, etc.

Defend the DUI Client's License at the DMV Hearing

DMV hearings present the criminal defense attorney with a tremendous opportunity.  As a result of the DMV adminstrative hearing, DUI cases present the only true opportunity in the criminal justice system for the criminal defense attorney to obtain police reports and critical evidence before a prosecutor ever reviews the file.   In some cases, I will subpeona the investigating police officer to the DMV Adminsitative Hearing.    By requiring the investigating officer to attend the hearing, the DUI defense lawyer gains the ability to cross-examine him or her before she is prepared to testify by a prosecuting attorney.   In some cases, the DMV hearing can be used to completely undermine the viability of a criminal prosecution.

Conduct an Investigation

I use the power of the subpoena and professional investigators whenever necessary to gather the evidence necessary to defend my clients.   The investigation typically begins immediately after our initial consultation.

Defend the DUI Client in Criminal Court

Most DUI clients prefer to never step foot in the Ventura County Superior Court.  In fact, you will never need to attend court unless your case requires a motion to suppress evidence or a jury trial.  (It is my privilege to attend court with clients who prefer to be present at every hearing.)  I will obtain the prosecutor's discovery file at your initial arraignment.  Clients receive a PDF copy of the file by email.  I ask the client to review the file and schedule a meeting with me so that we can discuss inaccuracies contained in the reports and any additional investigation that should be done.

Push Aggressively for the Most Favorable Resolution in Crimianl Court

I will seek to bring your case to a successful conclusion in one of the following ways:  (a) Motion to Suppress Evidence – If the officer violated your rights by stopping your vehicle without just cause, all evidence from the illegal police action may be suppressed and your case may be dismissed.   (b)  Request a Dismissal Based on Convincing Evidence of Innocence – in some cases, the Ventura County District Attorney will dismiss cases when presented with evidence suggesting that your case cannot be proven beyond a reasonable doubt.  (c)  Jury Trial –  You have the right to ask for a trial before 12 impartial citizens.  The prosecutor must prove your case beyond a reasonable doubt.  I have the trial experience to aggressively present your defense to a jury.  (d)  Negotiate A Favorable Guilty Plea or Plea of No Contest.  If it appears that your case cannot be successfully defended at trial, I have the skill and experience to negotiate the most favorable disposition possible in the Ventura County Superior Court.
About the Author:
I am a former supervising prosecutor in the Ventura County District Attorney's Office.  I once supervised all alcohol-related prosecutions, including all misdemeanor and felony DUI cases.  I am also an adjunct faculty member at Pepperdine University School of Law where I teach students how to prosecute and defend criminal cases.
I understand how the Ventura County justice system works.    I am available to put my skill and experience to work for you.  I care about my clients.  I want the best for you and your family.  Accordingly, I will make mysellf available to you as your attorney and do everything possible to give you the most favorable outcome at the DMV and in the Ventura County Superior Court.