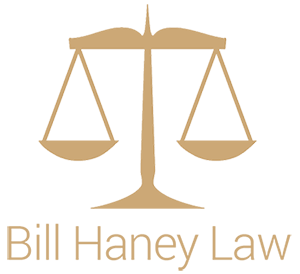 Government Officials Requesting Benefits, Gratuities or Rewards For Doing Official Acts – Penal Code Section 70
With notable exceptions, California law forbids government officials from accepting benefits, gratuities, rewards or other forms of compensation in exchange for doing official acts.1 The law applies to both executive and ministerial government officers. Executive officers utilize discretion in carrying out their duties, whereas ministerial officers have no discretion. A police officer is an example of an executive officer. A court clerk is an example of a ministerial officer of the government.
Elements of the Offense

:

To prove that an executive official committed a violation of Section 70, prosecutors must prove the following beyond a reasonable doubt:
(1) The defendant was an executive or ministerial officer employed by the State of California, any county, any city, or any political subdivision;

(2) The defendant requested, received or agreed to receive some form of compensation, gratuity or reward, or any promise for such a thing.

AND

(3) The compensation or promise must be received for the purpose of influencing the officer's official duty.
Peace officers are partly exempt from the law, in that they may operate as private security officers while off duty.2
Examples of Section 70 Violations

:

• A county sheriff solicits campaign contributions from an individual and awards a concealed carry weapons permit in exchange for the contribution, the solicitation is a criminal violation of law if the contribution was pre-requisite for obtaining the permit.3

• A Department of Motor Vehicles Clerk expedites paperwork for attorneys specializing in licensing issues in exchange for some sort of gratuity, however small.
Punishment

:

Penal Code Section 70 violations are punishable by up to 6 months in jail and a fine not to exceed $1000.4
Commentary

:

Defense counsel should closely scrutinize the relationship of the parties in an effort to determine whether an official act was truly performed with an expectation of compensation, however nominal. The words and actions underlying any allegation of misconduct should be closely scrutinized to determine the government official's intent. A person's words or behavior can be taken out of context or misinterpreted by the reporting party.

Government employees should be extremely careful about accepting anything of value from individuals who may stand to gain from them. Even the appearance of impropriety can trigger an investigation, scrutiny and public embarrassment.
Notice that there is very little difference between Section 70 and the more serious felony offense of Requesting a Bribe under Penal Code Section 68. Given the language of the Statute, it appears that Section 70 will most often be used when small financial benefits are requested or received by an officer in exchange for influencing an official duty. Any defendant charged with a Section 70 misdemeanor should seek the advice of an attorney to determine if the case is defensible, and also to determine if the prosecution might amend the complaint to allege a far more serious Penal Code Section 68 felony.
Every case turns on its own unique facts. Contact a criminal defense attorney immediately if you are the target of a Penal Code Section 70 inquiry.
About the Author, Bill Haney:
I am a former Supervising prosecutor in the Ventura County District Attorney's Office.  I understand how complex criminal investigations are handled by law enforcement.  Most importantly, I know how to build a viable defense when your reputation and freedom are on the line.  Contact me for assistance if you find yourself under investigation by the Ventura County District Attorney's Office or a Ventura County law enforcement agency.
Sources Cited:
(1) Penal Code Section 70(a);
(2) Penal Code Section 70(c)(1);
(3) 4 Op. Atty Gen. 202, 9-25-44 [Opinion of the California Attorney Genera]
(4) Penal Code Section 70; See also Penal Code Section 19.